Header Photo Credit: MAGNOLIA ELLENBURG 1, 2.  KRISTEN H PHOTOGRAPHY 3, 4.
THE WILDMANS - FIRST PLACE WINNERS AT 2022 FRESHGRASS BAND CONTEST
NORTH ADAMS MA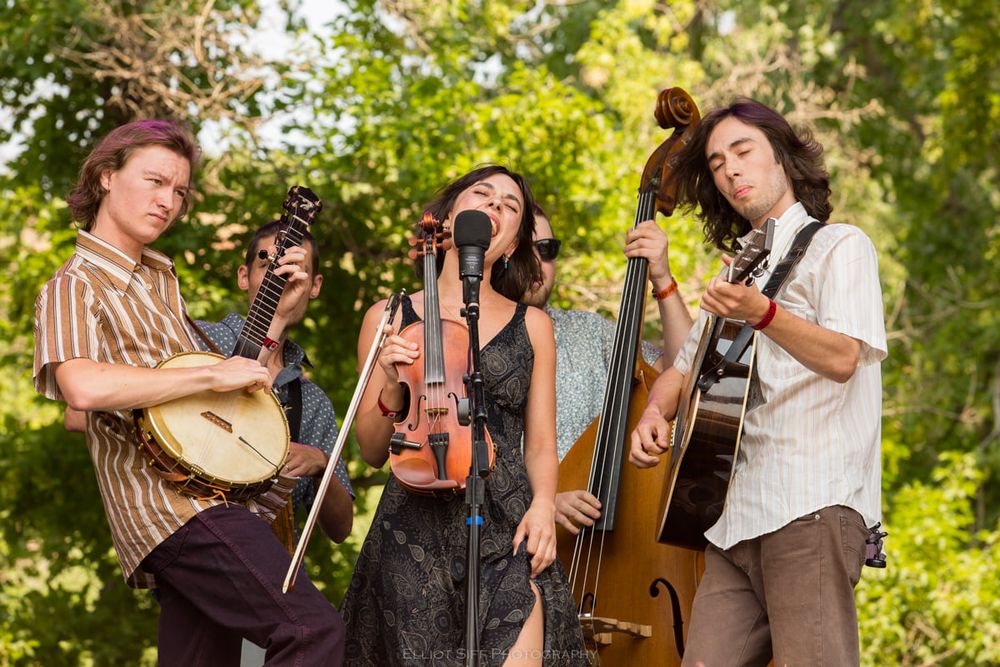 the Wildmans - First place winners at 2021 rockygrass band contest LYONS, CO
New release from Travianna Records
Available on all streaming formats Now!
"

The Wildmans have been wrangling tunes and dialing in their sound at countless fiddler's conventions and jams for nearly a decade, but some still don't know their talent. Now the wait is over, it's time we fill our cups and let them overflow with this self-titled debut of fiddle tunes and sing songs that burn brighter than any accolades, this album draws on the quartet's deep groove, vocal blend, and instrumental virtuosity, all of which combine to create one of the freshest sounds in American roots music today. The WIldmans are a true family band - that is bound more by spirit than blood - sitting squarely at the crossroads of past and future, and poised for greatness. All you have to do is sit back, press play, and enjoy... that is, if you are ready." - Nicholas Falk
The Wildmans are a brother sister led band. The group creates eclectic, energetic and up-beat music with an intertwining of make you cry sing songs that are expressive of the likes of Emmylou Harris and Gram Parsons. Performed live and recorded in studio. Expanding and improvising on a base of traditional American roots music is the core of The Wildmans set. 
The Wildmans have had the privilege of growing up immersed in the culture of American roots music in rural Appalachia. It was the immersion of this culture of music sharing and community that fed the inspiration to dig deeper. The culture and music hold a special place to them and they translate and share that with their audiences through songs and fiddle tunes that pull deep from those roots.
The mission of The Wildmans is to bring an eclectic, energetic and captivating live performance to you. Deeply rooted in the Appalachian music tradition, The Wildmans expand on a base of "mountain music" with dynamic improvisational interludes and original sing songs featuring brother sister harmonies.